Nathanael and his wife Colleen came to pastor Crossroads in August of 2013. Nate graduated from the University of the Western Ontario with a degree in English Literature and received his pastoral training from Emmanuel Bible College. He spent five years in youth ministry before participating in a two year apprenticeship program at West London Alliance church under the tutelage of Rev. Mike Wilkins.

Nate loves to teach the word of God and has been influenced by the writings of theologians Jonathan Edwards, Charles Spurgeon, John Owen and Thomas Watson. His passion is to see God's people take their responsibility to study scripture, to make disciples of all nations and to serve others seriously. He spends most of his free time participating in sports and "hanging out with dead guys" (which is his way of saying reading Puritan authors).


"Therefore, as you received Christ Jesus the Lord, so walk in him, rooted and built up in him and established in the faith, just as you were taught, abounding in thanksgiving." ~Colossians 2:6-7
Catie began her role as Church Administrator in 2021. She has a passion of serving and has enjoyed doing just that at Crossroads alongside her husband since they first joined in 2019.

Catie has an education in Thanatology & Disability Studies where she has worked in the field of caring for others with complex needs since graduating. She is joyfully married to Jesiah and have one beautiful daughter with another little one on the way.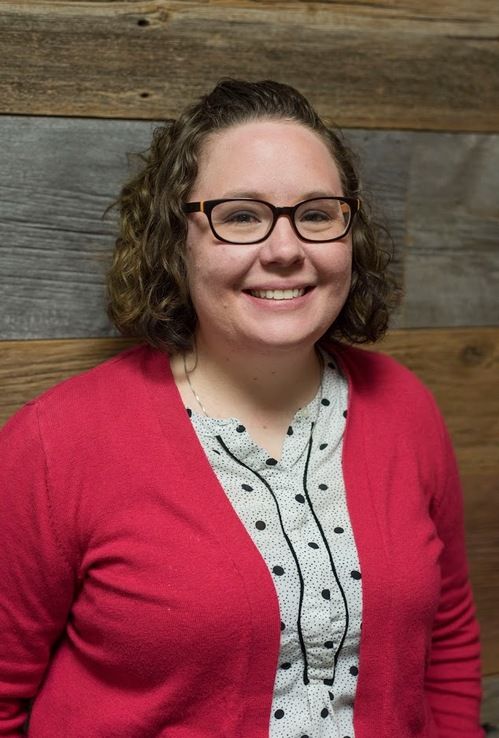 Melissa is the church bookkeeper and joined the staff in 2020, though she has been a part of the Crossroads family for more than twelve years!

Melissa is currently completing her Business Accounting diploma in London, Ontario. She also has a certificate of Office Administration.

Melissa is married to Dan and they have three beautiful children.